Whoooo it's InteropITX time again!!!!
The first conference day is done and dusted, now time to frock up and get social.
As per standard Interop format Monday and Tuesday are dedicated to the longer workshop sessions. These workshops are aimed to provided in depth training on topics across the technology tracks.
Being an indepenant conference, the workshops are not just half or whole day sales pitch.
DevOps Foundation Workshops
The DevOps foundational workshop spreads across both Monday and Tuesday, providing to be so popular it needed an over flow room.
The workshop session covering topics from the DevOps Foundation exam blueprints. The goal is to provide a training course for the exam.
To be blunt and honest, I did not enjoy this course. Even for a workshop covering a foundation exam, the information was very basic and context was often lacking. Material delivery was reading from a PDF and a few videos.
Offensive Operations
For a change of pace, after lunch I attended the Offensive Operations workshop. The hands on workshop covered topics centralized on improving security through penetration testing.
I could only attend the first half of the session due to other commitments. But, I found the information to be well delivered covering Red Team Ops from a range of different views.
Welcome Drinks
With workshops out of the way, it's time for the social events to start. In the court yard we were supplied with drinks and food and an opportunity to chat.
The welcome drinks party had a vibrant and relaxed atmosphere. And the music as at a volume to allow for easy conversation.
A couple of pics
Catching up with Eric Wright @discoposse and Ken Hui @kenhuiny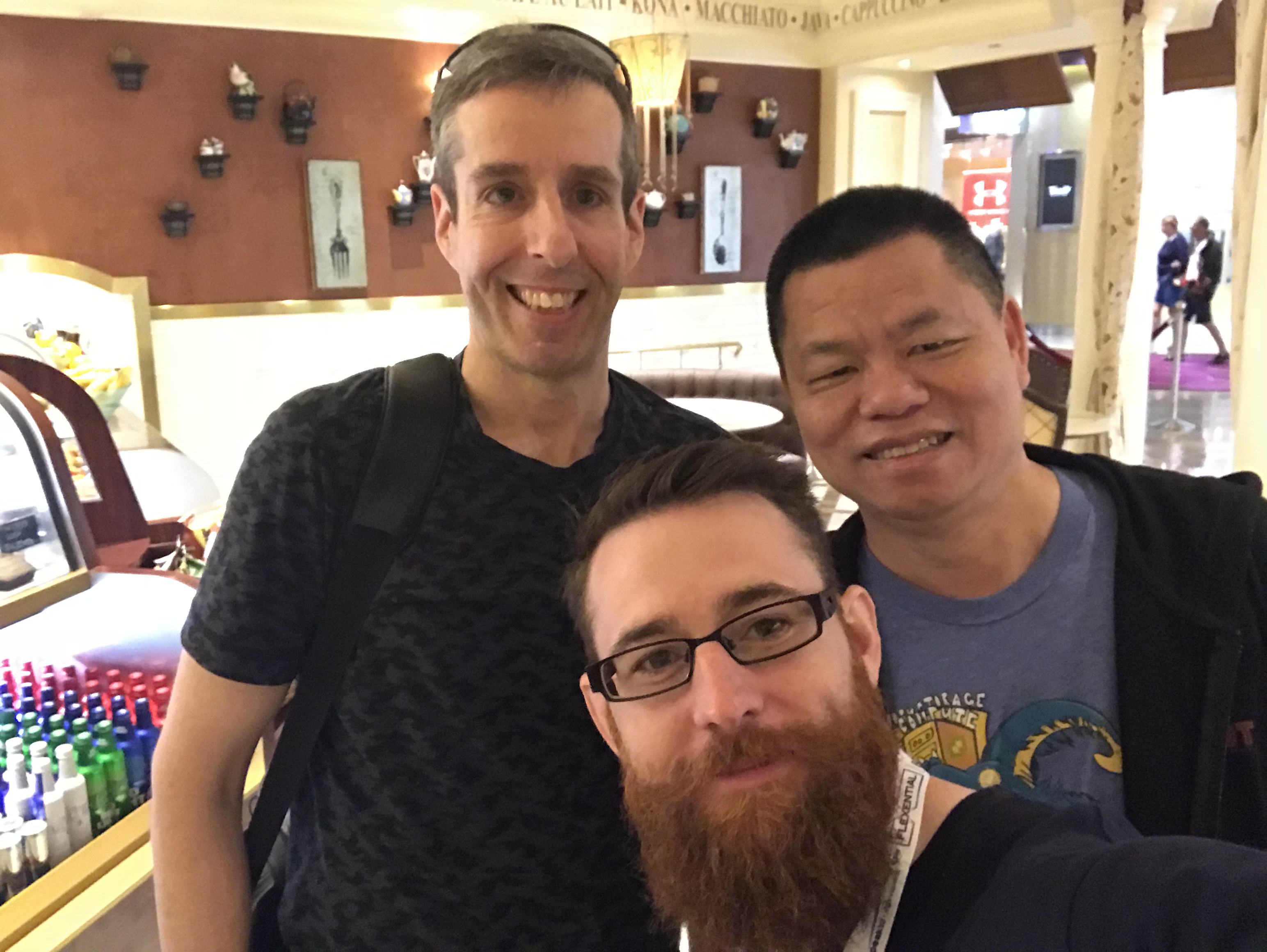 Passing on Australian culture to Fred Chagnon @fredchagnon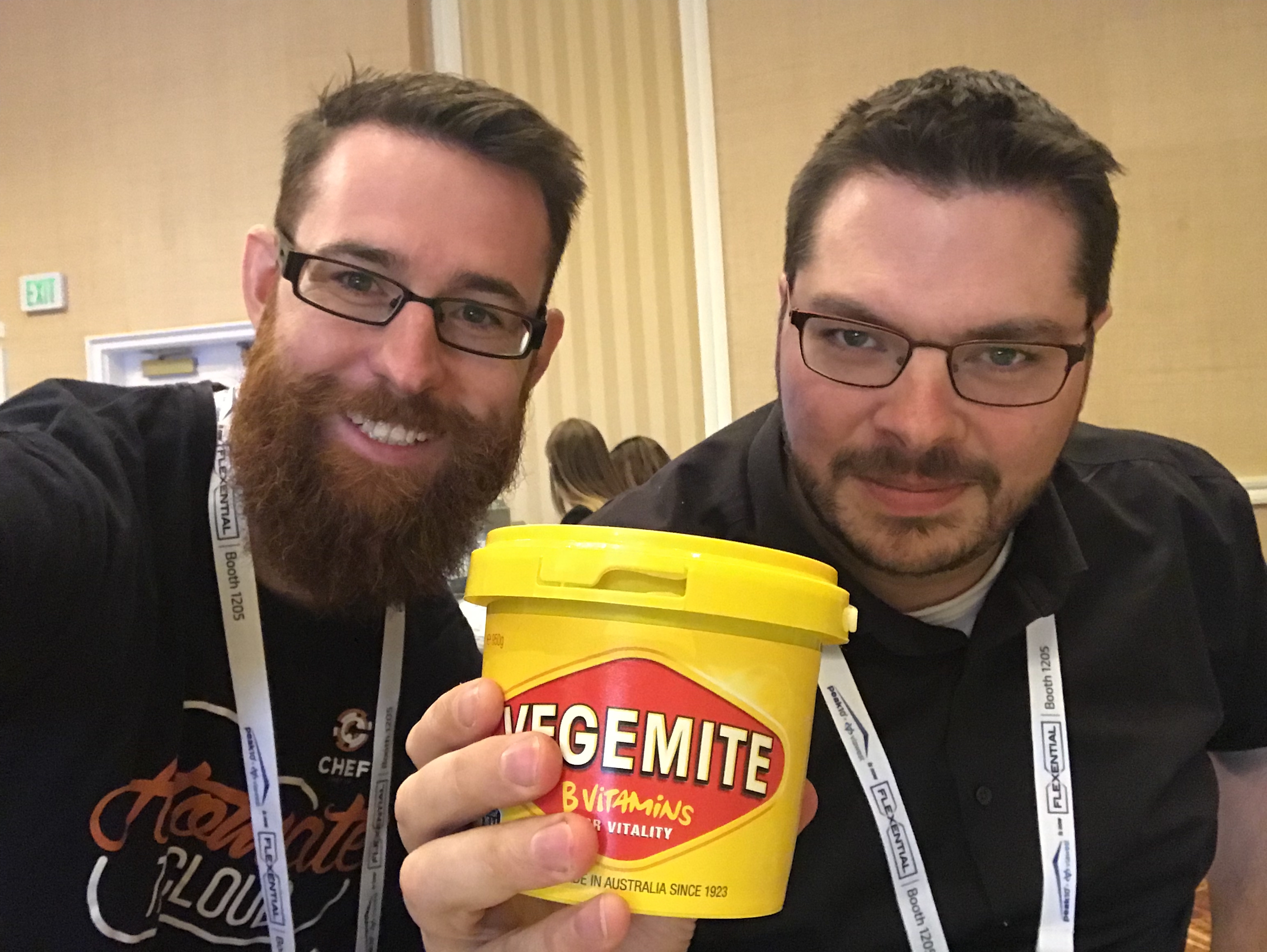 Summary
The workshops are a key reason to attend the InteropITX conference, providing great training workshops over a two day period.
The longer workshops can make it a bit harder to socialize during the day. But hey, there's heaps of time after hours for that.
Session quality was a bit mixed, hopefully provided feedback will improve the quality for next year.